The Joseph House depends on free-will offerings to fund its service to the poor. We share with the needy what we receive.
Checks can be mailed to:
The Little Sisters of Jesus and Mary
P.O. Box 1755
Salisbury, MD 21802
You can also Donate Online.
Receipts for your donations are gladly given upon request. The Joseph House is administered by Little Sisters of Jesus and Mary, Inc., a non-profit and 501(c)(3) tax-exempt organization. All gifts are tax-deductible as permitted by law.
Our monthly Newsletter is our primary means of raising funds for our ministry with the poor. Please read it to learn how your donation helps people in need, issues of justice that affect the poor, and the spiritual values that motivate our work.
If you would like to be added to our mailing list to receive a printed copy of our Newsletter, please use the Contact Form to send us your name and address (which are never shared with outside parties). To receive the Newsletter by email, please subscribe to our Blog.
Please contact us if you have any questions about making a donation to the Joseph House.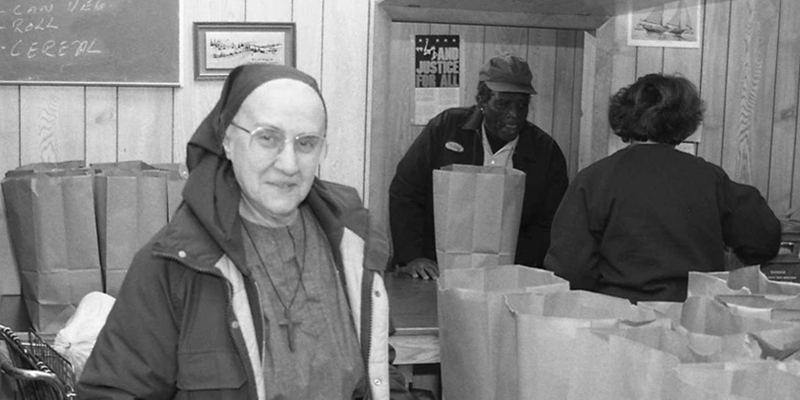 Our work with the poor is the love of our lives and to keep it totally dependent on God's Will, we live on Divine Providence. In other words we do the work, and God does the providing. We depend on Him to put it into the minds and hearts of our benefactors to provide for our work. In this way God gives to those who are not called to direct service to the poor a way of serving them through others.

– Sr. Mary Elizabeth Gintling
---
No goods or services are provided in exchange for any contributions.