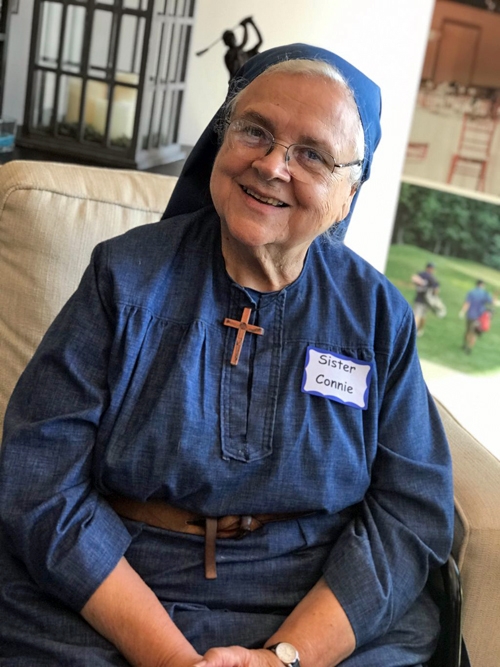 Sr. Connie Ladd
Hometown: Baltimore, Maryland
Current placement and ministry: I currently work in administration at the Little Sisters of Jesus and Mary in Salisbury, Maryland.
What did you do before joining the Little Sisters? Before entering, I worked as a teacher for Baltimore City Public Schools. On Saturdays I worked as a cook at the rectory for the Cathedral of Mary our Queen.
What attracted you to the Little Sisters? The spirit of hospitality and the complete dependence on Divine Providence attracted me to this community. Also the privilege of serving God in the poor with like-minded women.
What are the most rewarding aspects of religious life? My calling is to meet Christ in the poor. I feel enriched and fulfilled by this ministry. The Little Sisters are wounded people working with wounded people. We live community and enter into the surrounding community sharing Christ's unconditional love for them.
What are your hobbies and special interests? What do you do for fun? My interests are reading, listening to music, cooking, and experiencing God in nature.