Sr. Mary Elizabeth Gintling is our founder. She belonged to the Little Sisters of the Poor for 21 years before founding the Little Sisters of Jesus and Mary in 1974.
She established our motherhouse in Salisbury, Maryland, St. Joseph Cloister and Novitiate in Princess Anne, Maryland, and all of the ministries of the Joseph House.
Sr. Mary Elizabeth died on October 27, 2004.
Biography of Sr. Mary Elizabeth Gintling
Born in Philadelphia on December 31, 1914, Sister was the only daughter of Hal and Dessie Gintling. Her parents also had four sons, and the family moved to Baltimore shortly after Sister was born.
She graduated from St. Ann's Elementary school in Baltimore in 1929 and from Sparrows Point High School in 1934.
In 1941, Sister completed the course of studies at Mercy Hospital Nursing School in Baltimore. She worked as a public health nurse before entering the Little Sisters of the Poor in 1943.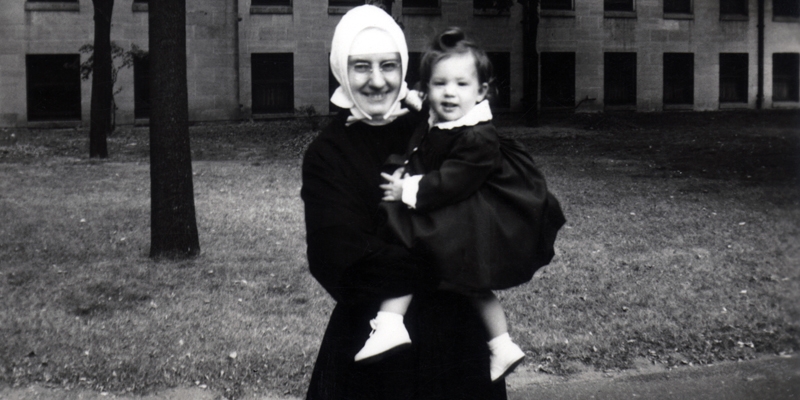 Sister worked in nursing homes run by this community in Baltimore, Cleveland, Detroit, Louisville and Manhattan. She provided nursing care to the elderly, supervised the pharmacy and served as assistant superior in several of these locations.
In 1964, at the age of 50, Sister departed the Little Sisters of the Poor because she felt that God was calling her to a new way of life.
The following year, she started the Joseph House, a volunteer-run organization that provides assistance to the poor. The first Joseph House was located on McCulloh Street in Baltimore.

Eager to continue to live as a vowed religious, Sister started the Little Sisters of Jesus and Mary in 1974.
On June 17, 1974, she and Patricia Guidera received permission from Bishop F. Joseph Gossman, Urban Vicar of Baltimore, to form a community which would serve the poor, strive for peace, and promote social justice in a religious and contemplative spirit.
The two companions spent June 23 with the Little Sisters of Jesus in Washington, D.C. The sisters encourage them to persevere in the spirituality of Charles de Foucauld. A habit similar to that of the Little Sisters of Jesus was adopted, and on July 7, 1974, at the Trappist Monastery in Berryvile, Virginia, Sr. Mary Elizabeth and Sr. Patricia were clothed in the new habit by Abbot Edward McCorkell.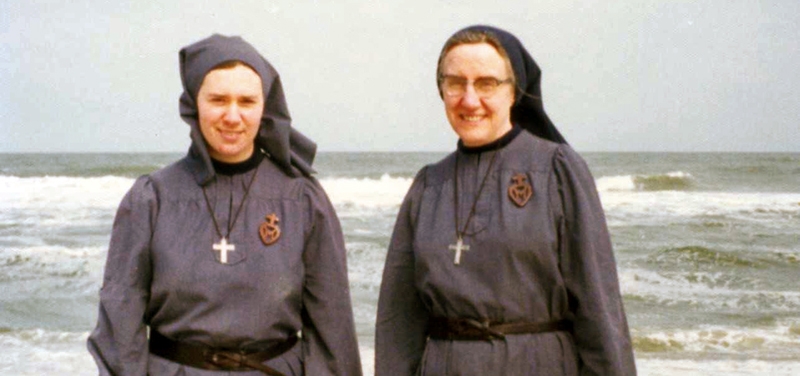 The name "Little Sisters of Jesus and Mary" was adopted on July 18, the result of prayer, reflection, and consultation with the Little Sisters of Jesus in Washington, D.C.
They established a convent in Salisbury in 1978 and relocated the ministry of Joseph House to help the needy on the Eastern Shore of Maryland.
Bishop Robert Mulvee of Wilmington approved the constitutions of the Little Sisters of Jesus and Mary on December 8, 1986.
To help raise funds for her ministry, Sister opened in Ocean City a book and gift store named Joseph House by the Sea.
In response to the growing needs of poor, in 1984 she opened the Joseph House Crisis Center on Boundary Street in Salisbury. A transitional housing facility for women and children, called Joseph House Village, was constructed in 1991. It is now known as the Village of Hope.
Her final project to help those in need was the Joseph House Workshop, a residential job-readiness program for homeless men. The Workshop opened in 2005.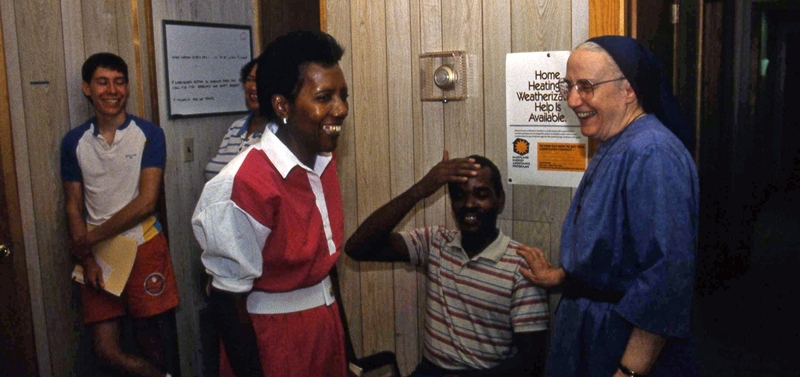 Sister established St. Joseph Cloister in Princess Anne in 1996. This house of prayer is where she resided in her later years. In 2001, a Novitiate was added to provide a place of training for new sisters.
In recognition of her charitable spirit, she was often called the Mother Teresa of Salisbury. To her sisters in community, she was known affectionately as "Mother Goose."
Her friendships crossed boundaries and she inspired people from all walks of life. Sharp and observant, her compassion for others was matched by her wit. She brought energy, zeal and vision to everything she did. Even declining health and the presence of a cane and oxygen tank did not seem to slow her down. She also had a soft spot for dogs and never traveled anywhere without a few dog biscuits in her pockets.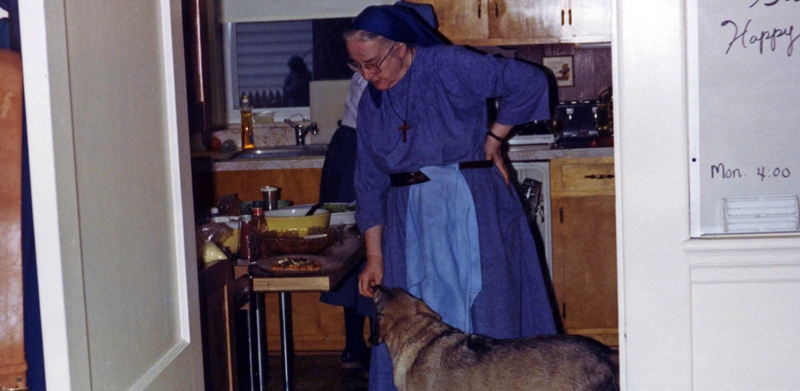 She was devoted to her community, her family, friends, the church and the poor. The needs of others always came ahead of her own.
Sister loved to laugh, she loved to tell stories, and she loved people (see could always see past their faults and failings). Most of all, she loved God and preached the Gospel by the way she lived her life.