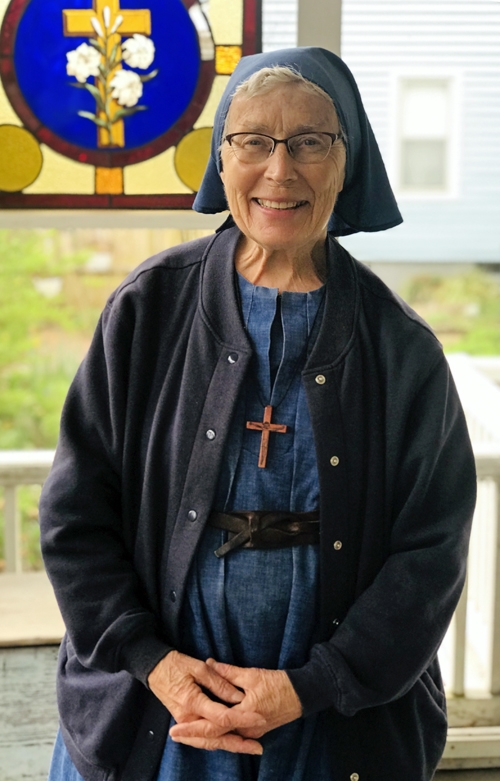 Sr. Marilyn Bouchard
Hometown: Green Bay, Wisconsin
Current placement and ministry: Currently, I am the community Superior. I am involved with vocations and the Village of Hope (transitional housing for women and children) where I serve on the Board of Directors and various committees. I also help to get rooms ready for new residents and as needed.
What did you do before joining the Little Sisters? Before entering, I worked at a nursing home (St. Francis in Fond du Lac, Wisconsin), taught third grade, and did mission work in Kentucky.
What attracted you to the Little Sisters? The Catholic Extension Society magazine article about Sr. Mary Elizabeth initially called me. First visit I was smitten . . . humanity, hospitality, humor and love of the Lord in the poor.
Love of Jesus in the Eucharist helped to draw me in, wanting to return to belonging to God in gratitude for His goodness to me.
I believe there are seven traits needed when considering a vocation to religious life:
1.) Healthy
2.) Happy
3.) Honest
4.) Humble
5.) Holy (aspire to be)
6.) Humor (sense of)
7.) Hospitality (to others and to the poor).