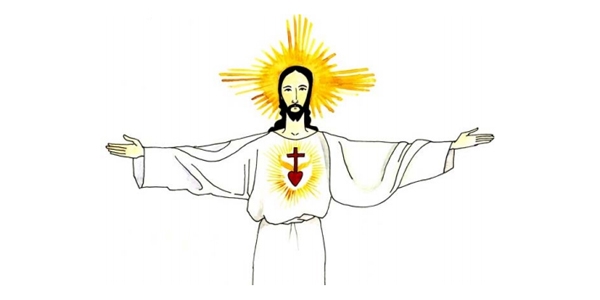 Our founder used to say, "A community is not so much a group of people living together to love Christ as it is a group of people loving Christ together."
Being together physically to form a community is not always possible. Distance can keep people apart, not to mention their commitments and circumstances.
Now, thanks to the Internet, there is a new online community called the Companions of Jesus of Nazareth. It hopes to fill a need for those who desire a community in order to "love Christ together."
This community is open to people from all walks of life – men and women, married, single, lay, ordained, and a variety of faith traditions. What unites them is a desire to become more like Jesus through an understanding of the spirituality of Charles de Foucauld, who is an inspiration for the ministry of the Joseph House.
The Companions of Jesus is under the leadership of Rev. Leonard Tighe, an authority on the life of Br. Charles and a long-time friend of the Little Sisters.
The website has more information. Check it out – this may be something you've been looking for:
https://www.companionsofjesusofnazareth.com
It is ironic that in our age of instant electronic communication many people feel isolated. The Companions of Jesus is using that technology to bring people together, all the while each person is living his or her own "Nazareth," the particular place where God has planted them.
A sense of belonging is such a help to our spiritual growth. Jean Vanier, a pioneer in the healing power of communities, said it well:
We have been drawn together by God to be a sign of the Resurrection and a sign of unity in this world where there is so much division and inner and outer death. We feel small and weak, but we are gathered together to signify the power of God who transforms death into life. That is our hope, that God is doing the impossible: changing death to life inside of each of us, and that perhaps, through our community, each one of us can be agents in the world of this transformation of brokenness into wholeness, and of death into life.