Dear Friends of Joseph House:
How many times a day do we look in the mirror? Some people more than others perhaps, but we all need to check our appearance now and then. Catherine Doherty, the founder of Madonna House, realized these are opportunities to help people see so much more:
At Madonna House, we paint these words onto all our mirrors—"God's image"—so that when anyone looks in the mirror, they see that they are God's image. I think the greatest work that we have to do in this civilization, this country, is to accept ourselves as lovable.
Catherine's idea stems from the fact that we need to accept we are loved by God, and worthy of receiving love, before we can authentically show love to others. She understood that many people don't always feel lovable. Her creativity found a way to help them gently change their self-understanding.
There's an easy way we can share Catherine's example with those around us, and it doesn't involve any painting: we can be the mirror for other people by how we treat them. We can show them that they are made in God's image and affirm their dignity by treating them with kindness and respect.
You may remember the "Good Housekeeping Seal of Approval." It meant you could buy a consumer product with confidence. Well, every human person has something far greater than that. As the image of God, we have God's pledge that every human life is sacred, unrepeatable, the possessor of equal dignity, and destined for eternity. Remembering that should change how we view ourselves—and each other.
Sometimes life is hard. People feel beaten by their circumstances. That's when it's important for us to be a reflection of hope. This happens all the time at the Joseph House with the men and women we greet. We look at the world from their perspective, and we look at them from God's. Our response is love, a love made manifest in the simple, concrete actions of welcome and acceptance. And through your support of our ministry, we show them that hope is real and not in vain.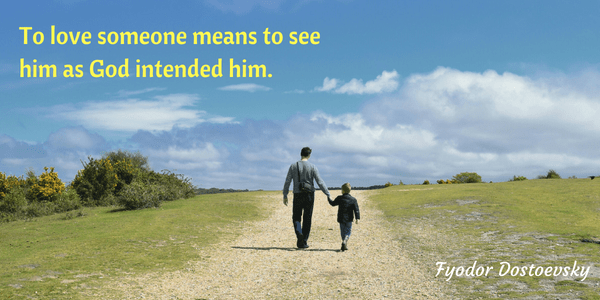 On a sweltering day a few weeks ago, Trisha walked to the Crisis Center seeking help for her family. She and her husband and their three children (ages 2, 4, and 6) were living in a tent in the woods. Trisha was desperate for housing, and she had a note from a landlord stating that Trisha and her family could move into an efficiency apartment as soon as they paid $250.
In our busy Crisis Center we found a quiet space to talk. Trisha said she works at a fast food restaurant; at times, she has held jobs at two of them, trying hard to support her family. Her husband has had cancer for more than a year. He has good days and bad days. Trisha thought his health was improving at the moment. Their six-year-old daughter was diagnosed with Asperger Syndrome, a developmental disorder that impedes a person's ability to communicate. So Trisha was not only the family breadwinner, but the caregiver as well.
This was not her family's first time being homeless. They had to leave a previous rental because it was infested with bugs. A motel room provided a temporary refuge, but that became too expensive. Trisha would love to have a clean, safe, affordable place to live with her family. It is a simple dream shared by many, many poor people. We contacted the landlord and agreed to pay the $250. Hopefully the dream will come true for Trisha and her family.
Patti and Justin were also homeless and living in a tent (there are more people doing this than we realize). They came to our area from another part of the state. The house they were living in was over-crowded, and then a shooting occurred in the neighborhood. Patti and Justin saw the writing on the wall and knew it was time to leave. After making their way to Salisbury, they set up camp behind a shopping center. They were invisible, just a stone's throw from shoppers and traffic. Displaced and hungry for food and work, like characters from The Grapes of Wrath.
Patti heard about the Joseph House and contacted us. We helped her and Justin with their immediate needs: showers, food, and cab fare. Justin was the first to find a job. When he and Patti found an affordable rental, we agreed to pay $200 (half of the first month's rent) so they could move in after weeks of being homeless.

Doreen, 57, is disabled and has stomach cancer. Her monthly SNAP benefits ("Food Stamps") amount to $15, but fortunately she lives close to our Food Pantry. Another thing in her favor is that she has subsidized housing. Without it, she could not afford to live anywhere on her disability check.
Recently, Doreen was distressed because she could only make a partial rent payment one month and no payment the following month. Other necessary expenses consumed her check. Before the month was over, she received an eviction notice. The Joseph House paid $200 and Doreen the remaining $24 that was due. She was extremely grateful not to lose her place to live.
Nathan, 44, is devoted to his children, both his own and two step-sons he took in to protect them from an abusive environment. Eager to provide for his family, Nathan has a temporary job harvesting watermelons. When the season is over he hopes to work in a chicken factory. His summertime electric bill was too high for him to pay all of it. We sent $150 to the power company to help prevent a shut-off.
---
We remember you daily in our prayers. Send us your prayer requests.
We depend on your generous hearts and loving concern for God's poor to serve those in need. Every donation, no matter the size, is gratefully received and makes a difference. You can make a donation here.
Please let us know if you prefer not to receive a written acknowledgement through the mail for your donation. Of course, we will gladly send a receipt at the end of the year for tax purposes.
---
Every mirror needs to be cleaned periodically. Dust and smudges can cloud what we see. We need to polish ourselves, too, and an excellent way of doing so is by spending a little time with the Gospels. Jesus is the image of the invisible God (Col 1:15), and by looking at what He said and did we learn the truth about what it means to be made in God's image.
Thank you for your prayers and support! Life becomes so pleasing when we give in to our instincts for being good. May God bless you.
Your Little Sisters of Jesus and Mary

The Madonna House Apostolate is a family of Christian lay men, women, and priests, striving to incarnate the teachings of Jesus Christ by forming a community of love.
Someone once asked Catherine Doherty, "What is Madonna House?" She answered:
What is Madonna House? Madonna House is a very simple thing. It is an open door. It is a cup of tea or coffee, good and hot. It is an invitation to work for the common good.
Madonna House is a house of hospitality. It is a place where people are received, not on their education, not on how wonderful they are as painters, or whatever they have to do; they are received simply as people. They are loved.