Dear Friends of Joseph House:
The month of June is the turning point of the year. As we approach the summer solstice, the days stretch out with long hours of sunlight, while the darkness of night takes a temporary retreat.
But for human beings, darkness isn't confined to the night sky. Summer days notwithstanding, darkness can creep into our lives at any time. Although shadows pass over everyone's life, for some people they don't seem to move along. Whether it's because of sudden misfortune, tragic circumstances, or being a victim of injustice, a shroud of despair can cover someone completely. It may as well be the dead of winter.
We know it's tempting to focus only on our own happiness. Especially during the summer, when our thoughts turn to vacations and pleasant living, we don't want to dwell on those who are suffering. But in the end, that's not a very satisfying way to live.
The happiest people tend to be those who are a ray of sunshine for someone else. This is crystal clear to us from our work at the Joseph House. We meet many people who are determined to brighten someone's day. For example, the owner of a thrift shop felt inspired to fill bags and purses from her shop with supplies for people who are homeless. She delivered these unique care packages to us so we can give them away in our Hospitality Room. Another person comes to our convent each week to lead us in an exercise class. She helps to keep us limber and energized so we're able to face the demands of our ministry.
There is a common denominator in each act of giving and that is joy.
No matter what we can do, let us not remain passive and neutral when faced with our neighbor in distress. Let us make the light of the Gospel shine brightly on these situations. As Mother Teresa always said, "You can do what I cannot do. I can do what you cannot do. Together we can do great things."
And remember: society gets better when people look beyond self-interest and are committed to the good of their neighbor.
That's a test of how well we are living the commandment to love our neighbor as ourselves: by our commitment in seeking for them the good things we desire.
Commitment is so important. It is the special ingredient that makes generosity more generous and service more effective. It's what gives love a strong and sure foundation. Thanks to your ongoing support, the Joseph House is here week after week to help people in their times of crisis.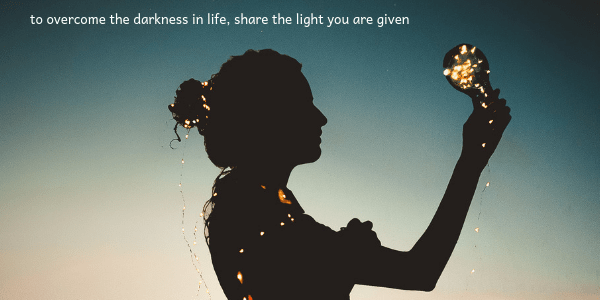 Sharon, 36, is well acquainted with dark days. She used to live with her father until their house went into foreclosure. They parted ways and Sharon ended up being homeless. In the past, heroin had been her escape from any problems or pain. Now it took control over her life. She started to prostitute herself to feed her addiction.
Six months ago, Sharon used drugs for the last time. She has been working hard to stay clean, all the while moving in and out of homeless shelters. Another agency has been helping her find a permanent place to live. Since Sharon had used up all of her time in the shelters, we paid $300 so she could stay in a motel, away from the danger of the streets.
Estelle, 49, is grieving the sudden loss of her son. He was only 20 years old when he died in his sleep from cardiac arrest. Her eyes glistening, Estelle beamed with pride when she spoke about him. He had volunteered at a homeless shelter and did such a good job that he was hired for a paying position. Estelle shared with us her memories of her son, the music and activities he liked and his favorite foods; chocolate cake was at the top of the list. She is still paying his burial costs and needed help with her gas bill. We contributed $300 and one of our volunteers added another $50 on the spot.
Lillian, 70, lives alone in the country. Ordinarily she manages to get by on her income, but a few months ago she had major problems with her home's water system. A new well had to be dug, and that set her back considerably. Lillian has been putting off getting some badly needed dental work done. When she reached the point of not being able to ignore it any longer, she asked if we could help. We gladly contributed $200.
Donna, 31, is the mother of four children. Her husband left one day without warning, leaving Donna with no income and many unpaid bills. She was very worried about the electric. It was due to be cut off, and Donna was in anguish thinking of her children living in the dark with no hot water or hot meals. We sent $260 to the electric company to keep the power on.
Aaron and Sandy have four children plus custody of a nephew. Aaron works for a private contractor doing road construction and repair. His job is weather-dependent, and after one rainy month his pay was only $640. That was ten dollars less than the rent alone. Aaron needed to buy food and other necessities for his family, putting his budget even deeper in the red. When his landlord filed an eviction notice, we paid $200 to stop it.
Ashley, 39, works as a delivery driver. While recovering from major surgery she collected temporary disability. The benefits ran out before she was medically cleared to return to her job. Ashley had nothing to pay toward her overdue gas bill. We sent $275 to the utility company on her behalf.
And on behalf of everyone served by the Joseph House, thank you for caring.
May our love for others be seen in what we do. It is a real privilege for us to see up close the love so many people have for their brothers and sisters in need. In fact, it's almost overwhelming at times. Our founder knew exactly what she was doing when she placed us under the care of Divine Providence. We are extremely grateful for every act of generosity, every word of encouragement, and every prayer. Good things are happening—and it's because of you!
May God's tender love keep you in peace during these summer days. With our promise of prayers,
Your Little Sisters of Jesus and Mary
---
We love to pray for people. Send us your prayer requests: Contact Form
You can make a difference in the life of someone in need: Donate Online
---