Dear Friends of Joseph House:
Sr. Mary Elizabeth Gintling, our founder, had a vision for our ministry that continues to guide us. When she started the Joseph House, she had next to nothing apart from a few principles in mind. These principles, and the rationale behind them, were explained by her in this way:
1). Joseph House helps the poor.
We wanted to help the people who fall through the cracks of the welfare system and who cannot receive help elsewhere.

2). Joseph House uses volunteers.
We wanted to give people the opportunity to share in acts of Christian charity. We also wanted to minimize operating expenses so most of our money would go toward direct aid to the poor.

3). Joseph House depends on Divine Providence.
Through the generosity of free-will donations of money, food, and other resources we wanted to avoid government funding and the restrictions and regulations that often accompany it. We wanted the freedom of the Holy Spirit in responding to the needs of the poor.
These three points are just as relevant today as they were 52 years ago when the first Joseph House opened in Baltimore on May 1, 1966. Today we carry on the good work Sr. Mary Elizabeth started, reaching out to people in need to relieve their distress, offer them hope, and uphold their dignity.
We'd like to share with you a story from one of our volunteers that beautifully ties together what Sister envisioned. Jerry has been doing amazing work helping people find employment, whether at the Crisis Center, the Joseph House Workshop, or the Village of Hope. He goes above and beyond the call of duty. A few weeks ago, Jerry met Mary in our Hospitality Room for men and women who are homeless. Mary was definitely someone who had "fallen through the cracks." As can be seen in Jerry's write-up, however, her life was about to take a turn for the better:
Mary had just been released from the county jail. We interviewed her, helped her get an e-mail address, created a résumé, performed on-line job searches, wrote cover letters, helped fill out job applications and drove her to interviews with prospective employers. She recently had a second successful interview with one of the employers we helped her target, and she gladly accepted their job offer. She reported for orientation a few days later.

Needless to say, Mary is thrilled with the services we provided. Our volunteers who work in this area are equally joyous each time they help one of our clients become self sufficient.
A lot has changed over the years, but "the poor you will always have with you" (Mt 26:11). For people living in poverty, the world keeps creating new barriers for them. The latest is the digital divide — the gap between those who have access to the Internet and technology and those who don't. That was an obstacle facing Mary until Jerry helped her get to the other side.
We are so happy that the Joseph House allowed these two individuals to cross paths. And they're just one example. The transformations that occur are life-changing — for everyone involved!
There's something Sister didn't mention in her vision for the Joseph House, but it's always been present in our service to those in need: loving personal concern. She in fact set the standard. Whether in our Hospitality Room, Soup Kitchen, Food Pantry, Financial Assistance department, or at the Joseph House Workshop, our service is never simply the mechanical distribution of goods. Everything is done person-to-person, motivated by a desire to love thy neighbor.
There are many people alone and adrift with nowhere to go for help. We are here for them because of your donations.
Sybil, 51, is coping with mental health issues and living in someone's garage. Her income is only $195 per month (Temporary Disability). Sybil came to the Crisis Center and asked for one thing: money to see a dentist. We paid $150 so she could make an appointment.
Harvey, 63, needed to move from the house he has lived in his entire life. Badly run-down, his home was returning to the elements from which it came. Mice and insects were speeding up the process. Harvey is limited in what he can do for himself. We paid $200 toward the security deposit so he could move into a place that will be easier for him to manage.
Edwina, 62, is trying to work while being treated for cancer, but sometimes the pain from radiation treatments is too much. She's had to cut back her hours from her job in a cafeteria. With her reduced income, the rent has been taking almost all of her money. We paid $200 toward her past-due electric bill to keep the power on in her apartment.
Margot, 28, has a four-year-old daughter and newborn twins, a boy and a girl. She took a maternity leave from her job, believing that her husband would be able to take care of the bills. He, however, is a veteran and suffering from PTSD. His violent episodes became so severe that he needed to be hospitalized. The family's income quickly dropped to zero. Margot's landlord said something had to be paid toward the rent or else an eviction was likely to happen. We sent $300 to buy Margot some time.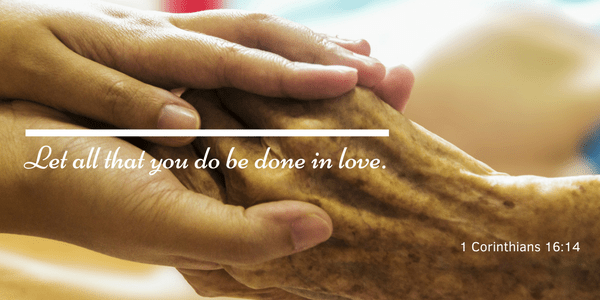 The mission of the Joseph House goes forward because friends like you have been part of it from Day One. Sr. Mary Elizabeth could not do it alone and neither can we. Thank you for your donations, financial contributions, prayers, and encouragement. Learn how you can help: Donate.
We remember you faithfully every day in our prayers. You are precious to God and to us.
Your Little Sisters of Jesus and Mary
---
URGENT REQUEST: We need a full-size pickup truck for our Crisis Center. The truck will be used primarily for our Food Pantry and must be suitable for heavy-duty work. Our current truck is ready to be retired after 300,000 miles of commendable service. If you can help in any way please Contact Us.