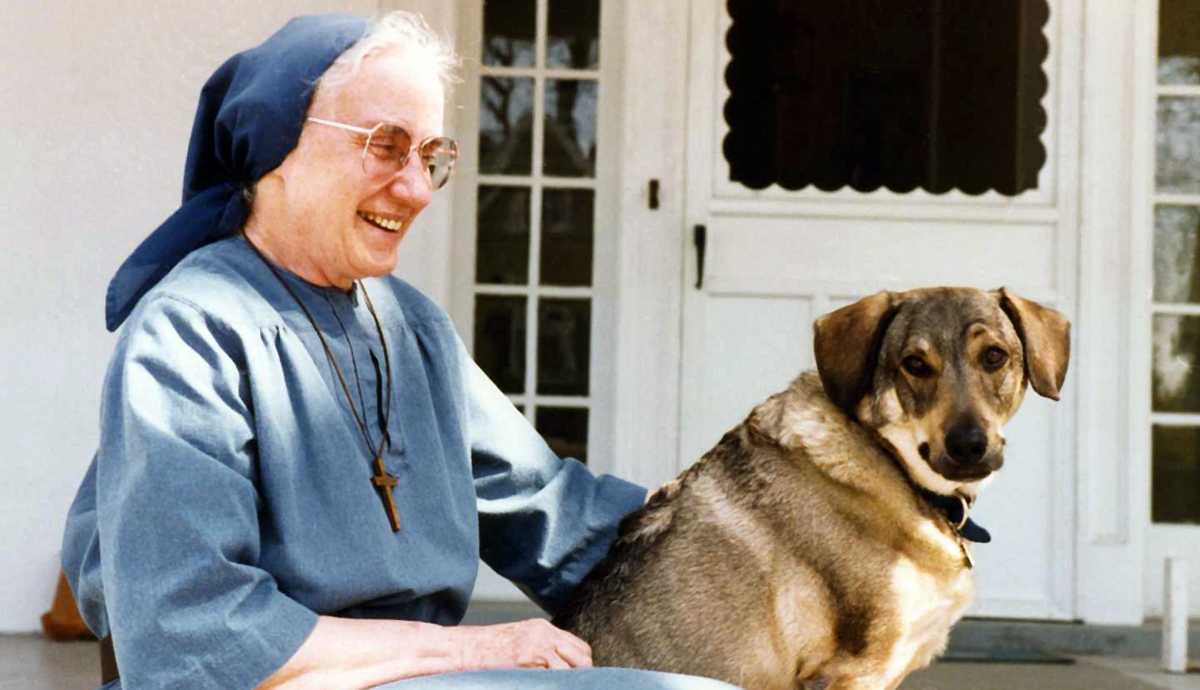 In 1995, a local newspaper did a profile of Sr. Mary Elizabeth Gintling, founder of the Joseph House and the Little Sisters.
What was her greatest disappointment? What would she like to tell the youth of today? What trait did she admire the most in others? Read below to find out.
---
Joseph House Founder Opens Door to Homeless
Her greatest aim: Help others build values
Name: Sister Mary Elizabeth Gintling
Family members (and ages): Two dogs: Fresca, 6, and Ziggy, 13. Four sisters in the convent in Salisbury and two in Baltimore as part of the order of the Little Sisters of Jesus and Mary. Two brothers living in Baltimore.
Occupation: Founder and head of the order of the Little Sisters of Jesus and Mary, CEO and founder of Joseph House and Joseph House Village on the Eastern Shore.
What I like most about my job: The fact that we have no red tape. We are free to do for the poor what the poor need.
Previous occupations: I worked as a lay person with Joseph House in Baltimore before coming to the Shore in 1972 to find a new mission.
I had been religious for 21 years and was working with a group in Baltimore that only dealt with institutionalizing of people.
We (Patricia Ann Guidera, who came with Sister Mary Elizabeth to found Joseph House), wanted to come out into the countryside since there were so many agencies in Baltimore.
The first mission, Joseph House by the Sea, gift and religious book shop in Ocean City opened shortly after Sister Mary Elizabeth's arrival on the Shore. The shop is still open today and all the proceeds from the shop are given to the poor.
From that first mission the Little Sisters of Jesus and Mary decided to open Joseph House Center in Salisbury, which still provides support to the poor through food donations, and helping with medical, rent and utility payments.
Since 1989, Joseph House Village has provided "transitional living" for single mothers in helping them to find jobs and be able to support their families.
The Joseph House mission also includes helping to prevent homelessness by taking over a person's finances when they are unable to handle it themselves for reasons of mental or social problems.
Sister Mary Elizabeth said Joseph House currently has 28 people that they are helping to live on their own.
If I had to pick a different occupation it would be: I've been doing this all my life. Even as a child I was attracted to trying to help people with their problems. I was about four-years old when I decided to become a nun. Otherwise I think my occupation would be fishing. I'm 80 years old and there's no point in changing things now.
My interests and hobbies: My interests are naturally in religion and prayer and spending time with the Lord. My hobby is reading.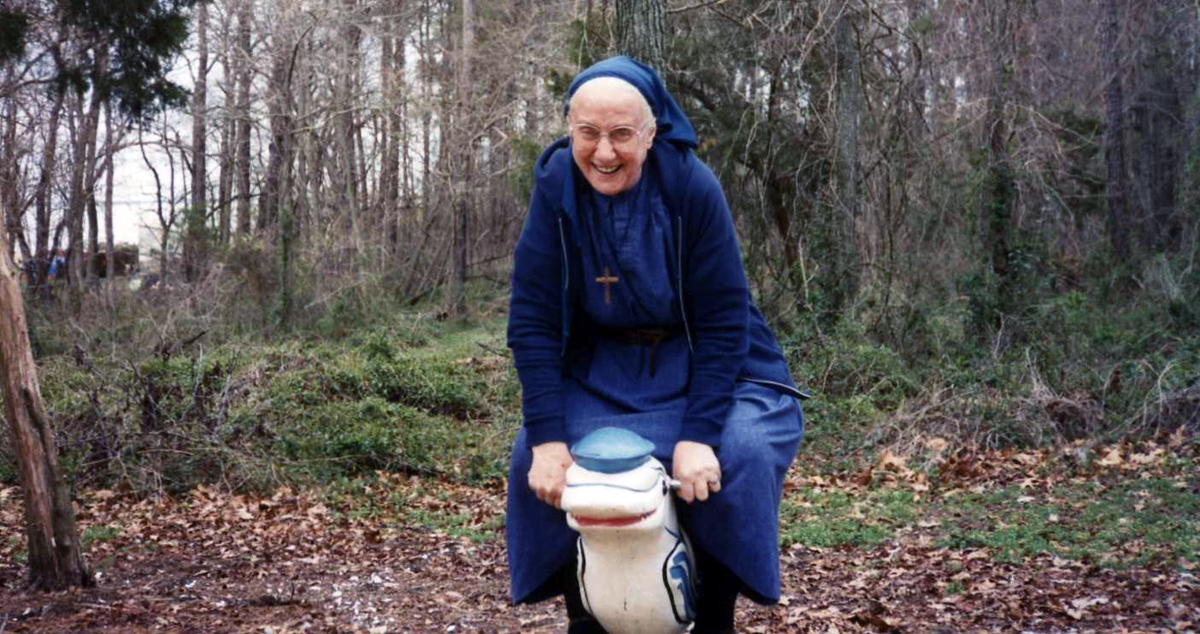 Community involvements and memberships: CEO of Joseph House and Joseph House Village.
Why I moved to this area: To found Joseph House and help the poor.
Length of time here: Almost 23 years.
Where I lived previously: I was born in Philadelphia and grew up in Baltimore.
What I like most about living here: I like it here very much, I really feel at home here.
Changes I'd like to see in the community and why: For the people who have made it in life to try to understand the people who haven't; not to do something for them, but do something with them. As far as Salisbury is concerned I couldn't ask for better support than I have here. What they want to do is keep the community in good shape. I think they're a very kind community.
My proudest accomplishment: I guess, I think the most difficult thing anyone has to do is to come up with their own decision that is life-directing.
My biggest ambition was to give up material ambitions and think of doing things for others.
My greatest disappointment: Not being able to give my values to some people.
My major goals: My major goal is to help people to establish good values.
My pet peeves: Talking on the telephone. I never make phone calls if I don't have to. Shopping — can't stand it.
My worst habit: Jumping to conclusions.
The trait I most admire in others: Honesty.
My heroes: Christ is my hero. But I most admire Dorothy Day. She's the founder of the Catholic Worker and their hospitality houses. I've seen her walking around with holes in her stockings. She really lived what she preached.
My guiding philosophy: Do unto others as you would like them to do unto you.
My advice to today's youth: Don't let TV and Madison Avenue values rob you of the wonderful person you could be.
---
SOURCE: Salisbury News & Advertiser, Salisbury Maryland 21801 – August 16, 1995
Photos from the Archives of the Little Sisters of Jesus and Mary