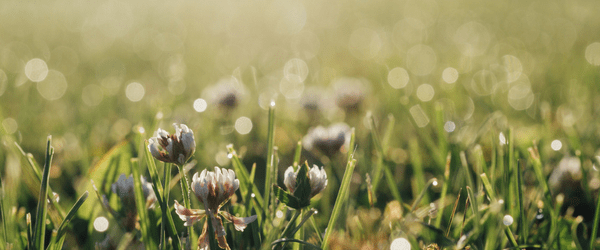 Spring is a tonic for the soul. After being cooped up inside during the winter, stepping outside to perceive the awakening land is a blessing. It feels like the flowers and grasses are not the only things coming back to life.
Sooner or later, though, we have to consider the garden chores that await us. There's always a list of things to do: pruning, clearing, raking, planting. But perhaps not every corner of the yard needs to bear the mark of human cultivation. Pope Francis gives an example why in his encyclical, On Care For Our Common Home:
Saint Francis, faithful to Scripture, invites us to see nature as a magnificent book in which God speaks to us and grants us a glimpse of His infinite beauty and goodness.

"Through the greatness and the beauty of creatures one comes to know by analogy their maker" (Wis 13:5); indeed, "His eternal power and divinity have been made known through His works since the creation of the world" (Rom 1:20).

For this reason, Francis asked that part of the friary garden always be left untouched, so that wild flowers and herbs could grow there, and those who saw them could raise their minds to God, the Creator of such beauty.

Rather than a problem to be solved, the world is a joyful mystery to be contemplated with gladness and praise.