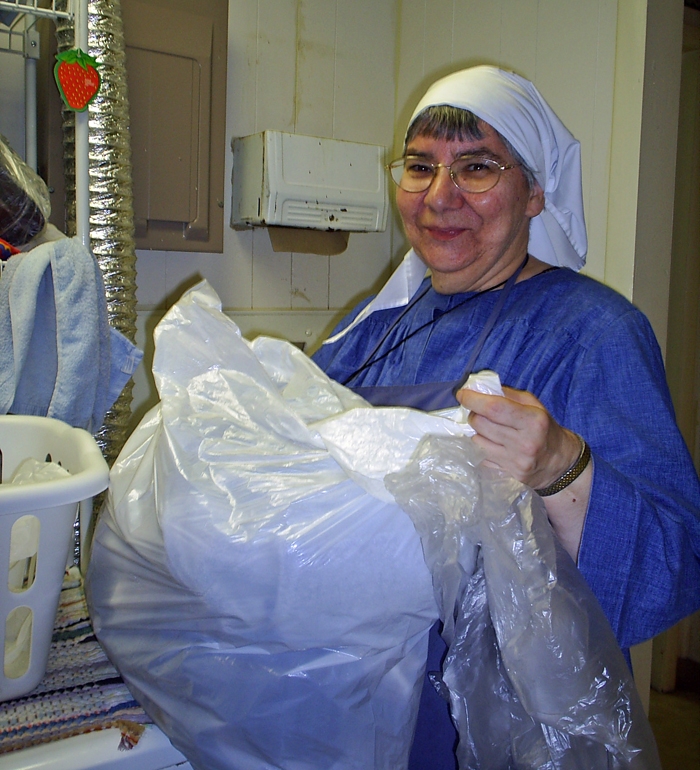 During a retreat he made in 1902, Charles de Foucauld wrote down his resolutions for more closely imitating Jesus. He understood that we are what we do. The desires of the heart can become just fantasy if they are not grounded in the reality of our behavior.
Charles was driven to imitate the humility of Jesus with great zeal. His example inspires our ministry at the Joseph House, but it is just as important for our day-to-day living. Each day, each one of us will find opportunities to love others as Jesus loves them. Through gentle acts of service our love becomes manifest.
The "Fraternity" that Charles refers to in the excerpt below was his name for his hermitage in Beni Abbes, a village in the desert region of western Algeria. He welcomed everyone to his abode as a "universal brother."
In the "Fraternity" I must always be humble, gentle and ready to serve as were Jesus, Mary and Joseph at the holy house at Nazareth. To serve others, I need gentleness, humility, abjection and charity.

I must wash the linen of the poor (especially on Maundy Thursday) and regularly clean their rooms, doing as much as possible myself. As far as possible, I myself and no one else must do the lowest work of the house, keeping the parts occupied by the native population clean, taking every service on myself, to be like Jesus who lived among his apostles as "one who serves."

We must be very gentle towards the poor and everyone else, for this too is humility. When I can do so, I must cook for the poor, and carry food and drink to them, not leaving that service to others.

In every sick person I should see, not a human being, but Jesus, and so should show him respect, love, compassion, joy and gratitude at being able to serve him – zeal and gentleness. I should serve the sick as I do the poor, making myself do the lowliest services for them all, as Jesus washed the apostles' feet.