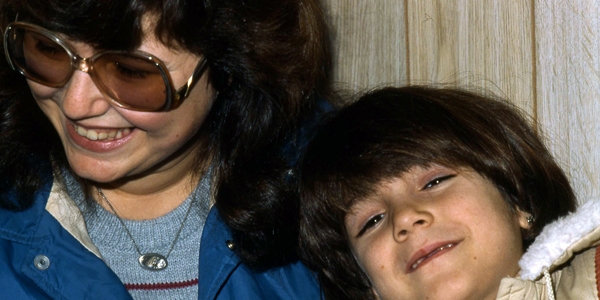 Without a good foundation, nothing will stand.
Buildings crumble and arguments fall apart if they lack the necessary support beneath them. Human societies also need to rest on something — something that is solid but flexible, dynamic yet enduring. That something is the family.
Families are the foundation of society because they create people, not just in the biological sense, but in terms of forming the whole person. And this applies not only to children, but adults, too, since we never stop growing. The family is the school of charity where we learn our identity and mission, both of which are found in God, and both of which are defined by one word: love.
Members of a family protect, care, and provide for each other. An essential part of our ministry at the Joseph House is to support each of these functions of family life. For the single mother who wants to protect her children from the chaos of the streets, we pay past-due rent bills to forestall an eviction. For the elderly couple in failing health, we pay for medications so one spouse can care for the other. For the man who is looking for a job so he can provide for his wife and children, we pay for ID cards and work uniforms.
Our founder, Sr. Mary Elizabeth Gintling, grew up in a loving and supportive family, and like many people she considered it the fundamental blessing in her life. With her keen memory she loved to tell stories of when she was young:
My mother always wore an apron and would take the apron off before my father came home. She would make sure her hair was combed and everything was neat. And she would have his bedroom slippers out for him sitting beside the rocking chair where he could lean down to put them on, and the newspaper was on the table beside it for him when he came in.

You know it's very nice to learn to be respectful like that as a child.

My father was a very non-threatening person…. When we were sick in bed, at night in the evening after work he would come home and bring our supper upstairs to us, and after we were finished with our supper he would sit under the gas lamp in the hallway on 23rd Street in Baltimore and he would read to us.

On Saturdays, that was pay day, he would give my mother the money for the house and then we would all stand around and he would give to us according to our age. He would give us a little spending money. He was a good daddy. He certainly was. He always provided well for us, did kind things, we could always depend on him.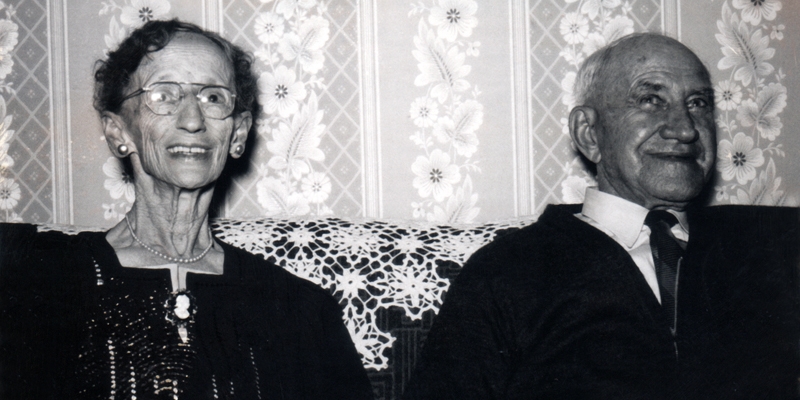 With my father, it didn't make any difference who needed to have a home, if we had an empty place it was alright with him. We never heard him say anything about these things at all. My mother would make the arrangements…. My father would just figure out what he should do and what he shouldn't do and what was the right thing to do.
Sister absorbed the lessons of her upbringing and went on to start the Joseph House. Could her parents ever have imagined how their simple acts of love would bear fruit?
Never underestimate the seeds you plant today in your own family.
---
Subscribe to our Newsletter and blog posts to have them emailed directly to your inbox.