Dear Friends of Joseph House:
We are eagerly awaiting the canonization of Charles de Foucauld in May when he will be declared a Saint. We will always think of him as Br. Charles, and his life and spirituality have inspired not only our community, but communities and fraternities around the world. It's a global family. You may know that he was beatified in 2005 (that is, declared "Blessed"), but did you know that there is another member of this greater Br. Charles family who has also been beatified? Her name is Sr. Odette Prévost, and she was beatified in 2018.
Sr. Odette was a member of the Little Sisters of the Sacred Heart, a community that is older and a bit larger than ours. Born in France, Sr. Odette was a teacher before entering consecrated life. After professing vows with her community, she was sent to Algeria where she lived in the same poverty as the poor. She studied Arabic, became fluent, and continued her teaching work. She often made homemade yogurt for the local children so they would have enough protein.
On November 10, 1995, while on her way to church, Sr. Odette was killed by a terrorist. Just like Br. Charles, she died a violent death and in the same country where he shed his blood. She is recognized as a martyr for the faith. But it's also important to remember how she lived. Like every member of the Br. Charles family, Sr. Odette aspired to be "little" but with a heart big enough to embrace the whole world. She was a friend and neighbor to the poor and downtrodden, the favorites of the Lord's flock. A prayer was found with her when she was killed, and it has the same spirit of surrender as Br. Charles' Abandonment Prayer. It's more like a spiritual counsel; perhaps she wrote it as a daily reminder to entrust herself to the hands of God:
"Live today's day. God gives it to you, it belongs to you. Live it in God. Tomorrow's day belongs to God, it doesn't belong to you. Do not impose today's worry upon tomorrow. Tomorrow belongs to God, hand it over to Him. The present moment is a frail footbridge. If you weigh it down with yesterday's regrets, tomorrow's anxiety, the footbridge gives way and you lose your footing. The past? God forgives it. The future? God gives it. Live today's day in communion with God."
The present moment is our graced encounter with life. It's all that we have. By attending to the needs of each moment, Sr. Odette—or should we say Bl. Odette—made an offering of her life that reached its fulfillment on that fateful day. She knew the danger surrounding her, but her love triumphed over fear. Although we live in a different world than she did, she has a message for us: the victory of love is for everyone.
In our work at the Joseph House, we meet people every day who are weighed down with serious and immediate worries. Maybe they don't have enough food for their children, or there's no heat in their home, or they can't pay the rent and they're going to be homeless. Many people indeed have lost their footing on the "frail footbridge" of the present moment. Thankfully, we don't have to go through life alone. Your faithful support of the Joseph House allows us to help people during their times of crisis. They find a steady hand when they need it the most.
Gabriela, 61, has chronic asthma and other health problems. Some major changes have impacted her life recently. Her son was released from a mental health facility where he had been a resident for five years because of his schizophrenia. He had nowhere to go and moved in with Gabriela. Not long after that, her daughter died, leaving behind a daughter of her own. She also moved in with Gabriela, who is now trying to cope with her new caregiving responsibilities. The adjustment is difficult; Gabriela had been very dependent on her daughter.
This family's only income at the moment is the son's monthly check for $265 in temporary welfare benefits. Gabriela's granddaughter will be getting a check from Social Security in a few weeks. In the meantime, Gabriela desperately needed help with the rent. We sent $500 to her landlord to prevent the possibility of eviction.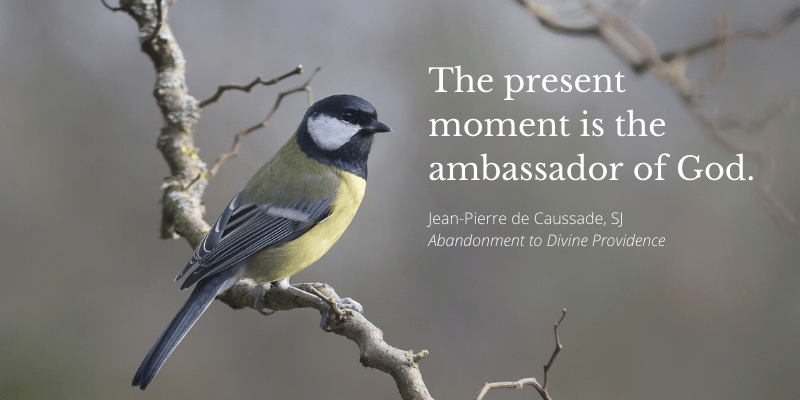 Annie suddenly assumed custody of four young grandchildren after their mother was incarcerated. Annie is on disability and requires daily visits from a home health aide. Two days before Christmas, we learned that Annie had no food or presents for the children. To make matters much worse, she was also facing eviction from her subsidized housing. We delivered what she needed and paid $314 toward the rent.
Dimitri, 76, suffered a brain injury after falling and hitting his head. He could not affords the co-pay on his prescriptions. We paid the bill of $137.
A few months ago, Desiree, 47, was living in a tent. She had been homeless for a year. Dreadful spousal abuse was the cause of her situation. Desiree is now living in a rooming house, but the $600 rent takes most of her monthly check. Sometimes during the summer she can get a job selling tickets at a carnival for extra money. Winters, though, are tough. Desiree lives four miles from our Crisis Center and she walks there several times a week looking for some friendly company. She herself is always very cheerful, determined to make the best of whatever happens to her. When she couldn't pay all of her rent, we sent $300 to her landlord.
---
There must be something in the air . . . another member of the Br. Charles family has been honored for living an exemplary life. Last fall, Élisabeth Marie Magdeleine Hutin, founder of the Little Sisters of Jesus, was declared "Venerable" in recognition of her life of heroic virtue. There's no doubt it: the time for "littleness" and Nazareth Spirituality is now. It's a way of life that leads to sainthood!
Thank you for all the ways you support our work. We are so happy to share with you what is important to us. May it bring us closer together in unity of mind and heart.
Your Little Sisters of Jesus and Mary
---
As we celebrate St. Patrick's Day this month, our featured Sister this time is Sr. Pat Lennon, who entered our community in 1992. Please take a look at her profile: Sr. Pat.
The season of Lent is here once again, a time to grow closer to God and to be more detached from the things that keep us from God. It is a time to be more loving. The traditional practices are prayer, fasting, and almsgiving. These can help us be more focused on the needs of others.
If you are praying for special intentions and would like us to add our prayers too, please send us a note: Contact Form.
You can also share your blessings with those who do without by making a donation: Donate.
"For our Lenten journey in 2022, we will do well to reflect on Saint Paul's exhortation to the Galatians: 'Let us not grow tired of doing good, for in due time we shall reap our harvest, if we do not give up. So then, while we have the opportunity, let us do good to all' (Gal 6:9-10). . . . Lent invites us to conversion, to a change in mindset, so that life's truth and beauty may be found not so much in possessing as in giving, not so much in accumulating as in sowing and sharing goodness." — Pope Francis