Dear Friends of Joseph House:
Feed the hungry…Give drink to the thirsty…Clothe the naked…Shelter the homeless…Visit the sick…Visit the imprisoned…Bury the dead.
These are the Corporal Works of Mercy, the basic acts of charity and kindness found principally in the Parable of the Last Judgment (Mt 25:31-46) and elsewhere in the Bible (Is 58:6-14 and Tb 1:17). They describe very accurately what we do day after day at the Joseph House. It's a short list, but the permutations go far and wide. For example, sometimes people don't need clothes but they have been stripped of their dignity. They may not be in a jail cell but they are imprisoned by addiction or mental illness. They may not be starving for food but they are hungry for justice. Our mission calls us to respond in whatever way we can, and thanks to your support, we have the freedom to do so.
Last month we gave a mission report on the Joseph House Workshop. Here is a look at the Joseph House Crisis Center with a few statistics from 2021:
1,038 checks and payments were issued to help individuals and families pay for housing, utilities, health care, transportation, and other critical needs.
2,863 bags of groceries were given out from our Food Pantry. An average of 196 households, representing 581 people, received food each month.
4,899 requests for help were responded to at our Hospitality Room for the Homeless. We provided showers, laundry service, food, coats, blankets, and personal care products.
5,209 bagged lunches were given to the homeless and other Crisis Center clients. Since our Soup Kitchen is closed because of the pandemic, our church partners prepared these lunches instead.
287 new winter coats for children were distributed.
440 gift bags for children were given out at Christmas. Each bag included a large toy, a smaller one, a book, a puzzle or activity book, assorted stocking stuffers, plus a hat, scarf, or mittens.
But not everything can be measured with a number. We always keep in mind what our founder, Sr. Mary Elizabeth, said: "When someone needs help, it's not just the material aid, but the love that goes with it that gives healing and self-worth and a renewed hope for tomorrow."
Love changes people, more than anything else. It's very important to us that our mission sites be places of warmth and welcome for all people. Along with our volunteers, we listen to and treat everyone with compassion and respect. Love is what inspires you to support our work, and it is the precious gift we share with people in need.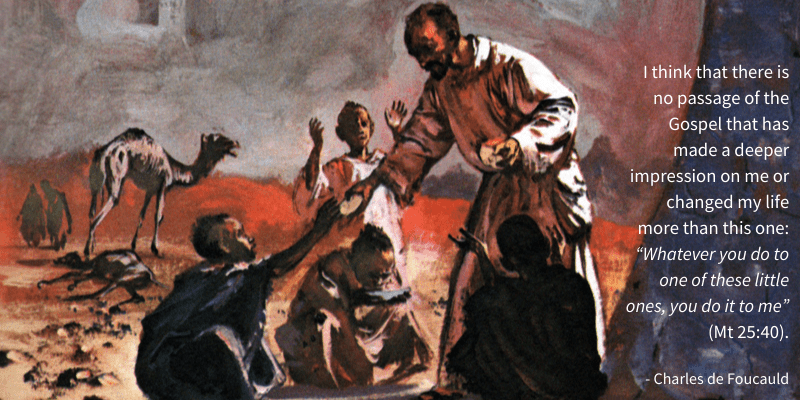 Together with you, we can make a difference. Sally and Craig are mourning the loss of their baby. Craig works in the crabbing industry and his income goes up and down. The father of Sally's other child is deceased, so that child receives $533 monthly in survivors benefits. Sally and Craig are depending on this right now, but it doesn't cover the rent ($850). Sally came to our Crisis Center for help and we were able to send $300 to her landlord. Sally also met with our volunteer job counselor, who has an excellent record at assisting people find employment.
Ernestine, 66, is blind and homebound because of her frail health. Her monthly disability check is $714 and her rent alone is $650. There is practically nothing left over for her other expenses. The water in her home was cut off because of an unpaid bill. A concerned family member brought Ernestine to the Crisis Center. One of our volunteers acted quickly and called the Water Department. A promise to mail $349 was enough to get the water back on.
Jamie, 48, and her four children became homeless following an electrical fire in their rental house. They moved into a motel, but then Jamie contracted COVID-19 and was absent for three weeks from her job at a poultry plant. Unable to afford the motel, she was desperately worried. We paid the first month's rent for an apartment ($350) to give Jamie and her children a place to stay.
John, 47, is starting over from rock bottom after serving a seven-year prison sentence. He has nothing but the clothes on his back. John is a qualified cook and secured a job at a restaurant. His starting date was delayed for a week because he had to wait for his swollen ankle to heal. He was able to find an apartment, and we paid $300 to the landlord so John could move in off the street.
The gas was turned off three months ago in the house Maureen, 54, shares with her husband. Maureen works retail at a discount store but her husband, who is over 60, is in poor health and not working. The rent takes half of Maureen's paycheck, so it was only a matter of time before the gas bill was added to the list of things that could not be paid. The arrival of cold weather, however, made their unheated home unbearable. To help get the furnace back on, we paid $300 toward the gas bill.
Opal, 40, will need to use a rolling knee walker for two months after her leg surgery. The rental cost is $120, which she cannot afford since she cares for her disabled son and her only income is his monthly check for $820. So we paid the rental fee.
Hugh, 61, struggles with mental health and is on several strong medications. His wife is blind and also has mental health issues. They live on her monthly check for $800. The water was turned off in their home. We paid the overdue bill of $378.

Visiting the imprisoned is the work of mercy that gets forgotten the most. In years past, the Joseph House did sponsor a prison program at the former Maryland House of Corrections in Jessup. We don't do anything like that now, but on a regular basis the Joseph House Workshop welcomes men who have been incarcerated, sometimes directly upon their release. With the help of our program, they set a new course and begin new lives.
What we do seems so little compared to the need, but our work is offered to God, whose grace does more than we perceive or imagine. Even so, we must never forget that our Lord is with all men and women behind bars, and as He told us, what we do to them we do to Him.
Thank you for your support of the Joseph House. Let's keep on working together for the good of others—our troubled times need people who are generous with their love.
With our faithful prayers,
Your Little Sisters of Jesus and Mary
---
We can all do something to help others. Take a look at this blog post by Joe Paprocki for some ideas: Practical Suggestions for Practicing the Corporal and Spiritual Works of Mercy.
Please send us you prayer requests so we can pray for your needs: Contact Form.
The Joseph House depends on the support of people like you. You can donate online or through the mail: Donate.