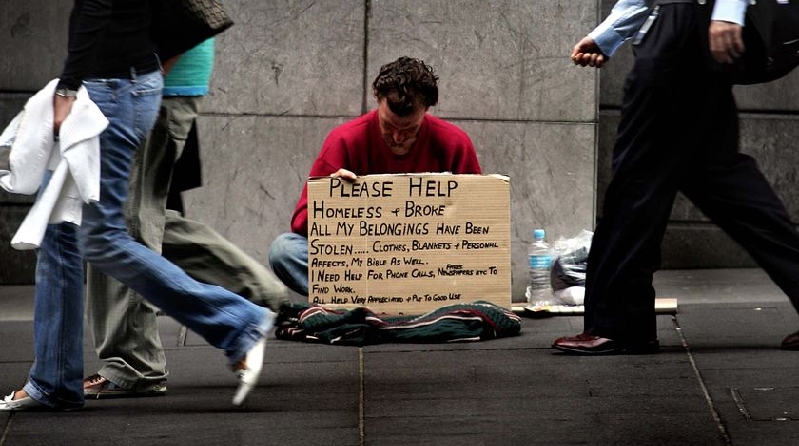 Dear Friends of Joseph House:
A few years ago, Fr. Paul Mast, a Catholic priest of the Diocese of Wilmington, spent a six-month sabbatical immersed in the lives of people living on the streets. The experience spoke to his heart, and he wrote about what he learned in a book called Street Sabbatical. In one story, he describes how helping the homeless involved a creative approach with their all-too-familiar cardboard signs:
I played the Public Relations Guru by challenging the imagination of two homeless men to change the message on their cardboard signs. Most of the signs I see have words that sound like "standard issue." The message is so common and expected that the ones who carry them become invisible. The people walking the streets who live in houses aren't inspired to engage those homeless because the signs have become familiar and in our culture, familiarity breeds contempt.

When I suggested that their signs tell a story they laughed saying their piece of cardboard wasn't big enough to tell a story. I told them that it wasn't the amount of words that told a story but the choice of words. Supposedly, Ernest Hemingway was asked to write a "full" story in just six words. Legend has it he wrote: "For sale: Baby shoes, never worn!" What a story hidden in those words.

Those two homeless men stopped laughing when they heard that and after they got quiet we began to rewrite their signs. Here is what our imaginations created:

I've forgotten what a kind word sounds like. Please speak one!
I'm good at Please. Help me say Thank you more!
I've lost my dignity. Help me find it in your smile!
I've forgotten how to smile. Can I use your face as a mirror?
I hunger for a kind word as much as a cup of coffee.
Being homeless happened. Help me dream a way out of it.
Homeless, but also hungry for hope.
What I really need is a Good Samaritan!
Take a moment to reflect on these messages. Imagine people holding them. They can help us to see the homeless with new eyes. They can reactivate our feelings of compassion that have become worn out — a little humanizing goes a long way.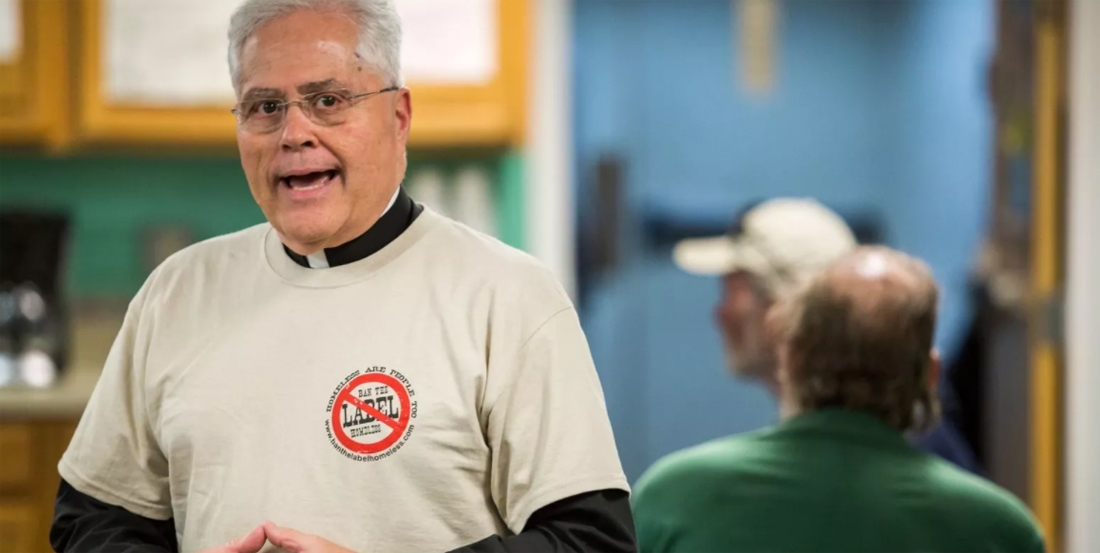 As Fr. Mast writes, these messages help us to "see a person with a story and not just someone stuck with the label 'homeless.'"
Yes, every person has a story. By reading this Newsletter, you've gotten to know the stories of people who live in poverty. They are not anonymous faces — they are people who endure hunger, homelessness, and the other miseries of being poor. They are people who don't have the luxury of ignoring these realities.
Your support of the Joseph House breaks the isolation that makes the poor feel their circumstances are hopeless. Thank you for being there for us — and for the people we lovingly serve.
We'd like to bring attention to one couple's story. Eddie and Camille were homeless when they first came to the Joseph House. Eddie had back problems from an accident at work, and Camille was suffering from severe food poisoning. We immediately took her to the hospital where she stayed for four days. Upon her release, she joined Eddie in a motel room that we provided temporarily.
We then found a place for Eddie and Camille in a transitional shelter to give them time to get back on their feet. That was three months ago. Eddie now has a job at a restaurant and confided to us that he is no longer taking pain pills (he was afraid he was getting addicted). Tina is working part-time at a bank. They are saving money and getting ready to move out of the shelter. Both Eddie and Camille look to the future with optimism, something that once seemed impossible.
There is one thing they really need: reliable transportation. Eddie walks an hour to work each day, and although Camille can catch the bus, that may change when they move. Maybe someone would like to donate a used car? We are making this request and leaving it in God's care.
Your generosity does so much for people in need. Stefan, for example, is 29 years old and autistic. His mother, who lives with and cares for him, said Stefan was born this way. She also told us his teeth never developed properly. They lack enamel and are rotting. We could see that Stefan's teeth were in bad shape. His mother was worried about the pain and the spread of infection through his body. We called a dentist and paid $200 so Stefan could have emergency dental work.
Ginger, 36, is deaf and the mother of three. She recently moved her family because their previous residence was uninhabitable. Their new place is better, and Ginger was working as a dish washer to support her children. Then she lost her job, couldn't pay the rent, and received an eviction notice. We sent the landlord $180 to give Ginger time to find a new job and not become homeless with her family.
The Joseph House assists working families every week and it's all thanks to you.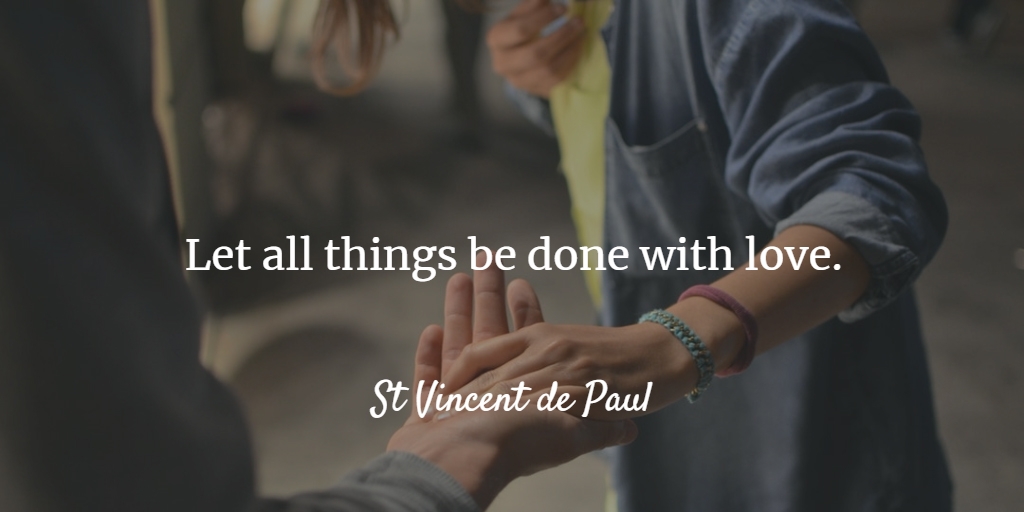 Can we ask for even more? We try to make the holiday season a little brighter for the poor, and we need your help!
We need donations of food and toys, which can be delivered to our convent at 411 North Poplar Hill Avenue in Salisbury.
Frozen turkeys and chickens for Thanksgiving are needed by November 20.
Christmas toys and gifts (new and unwrapped) for children up to the age of 14 are needed by December 17. We prefer gifts that do not require batteries. Also, we cannot accept toy guns. Please contact us if you have any questions (410-742-9590 or LSJM@comcast.net).
There have been several tragic events lately, both at the hands of nature and of man. So many people have suffered grievous losses. The heartache touches us deeply and makes us grateful for all the things we take for granted. Perhaps this year as we celebrate Thanksgiving we can show our gratitude by reaching out a little more to those in need.
May this Day of Thanks be a blessing to you and the ones you hold dear!
Your Little Sisters of Jesus and Mary

A Thanksgiving Prayer
O God, our God, we come before you in thanksgiving.
We come before you in the richness of autumn, pondering the shapes and colors of all your gifts, marveling at the landscape of our lives.
We come before you, filled with the power of your love, recognizing your presence, in the fruits of our labors and the bonds of our relationships.
We gather our sunshine and our shadow, our joy and our pain, our success and our failure, our love and our loneliness and, binding all together, we give them back to you.
We come before you like trusting children with outstretched arms, embracing all that fills the fields of our lives, lifting up every precious gift for your holy blessing.
Receive what we are, and make our lives whole.
Bless our world, and bring all your children peace.
And finally, gather all that you have created into the eternal celebration of your love.
Amen.
Author unknown