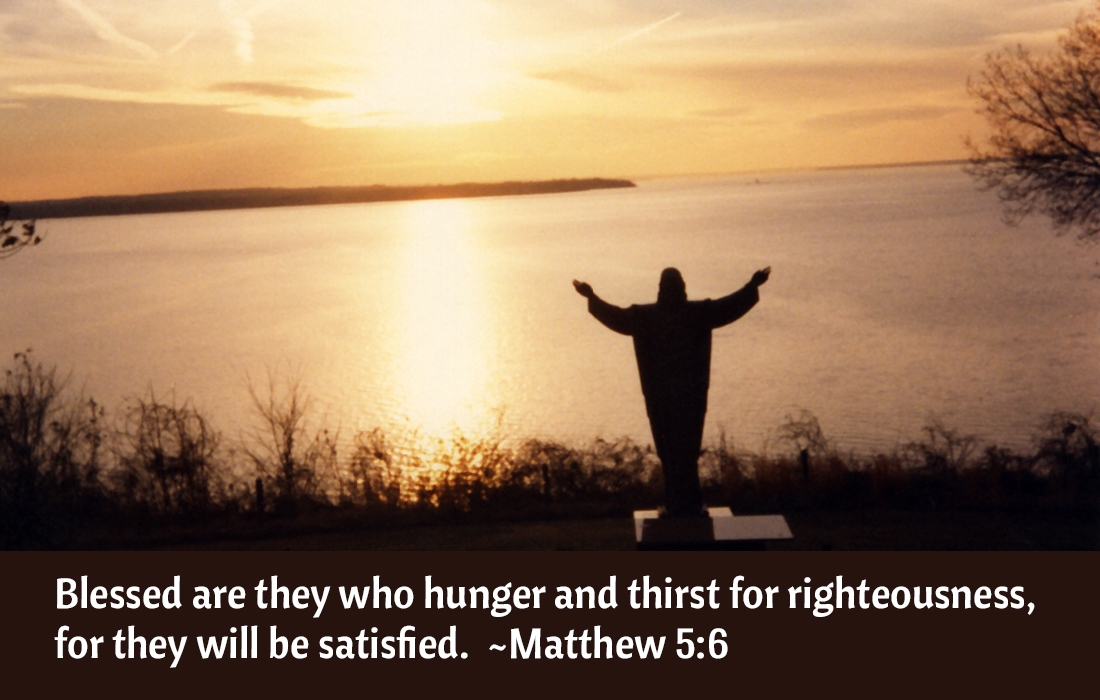 Dear Friends of Joseph House:
She was born in Philadelphia and raised in Baltimore.
She lived in a house built by her father on the banks of North Point Creek, from where she liked to set out in a row boat and go crabbing.
Trained as a registered nurse, she had several "careers," and wasn't afraid to start a new one at age 50 with nothing but a suitcase in hand.
When she was feeling burned out she sought advice from Mother Teresa.
She was fluent in French, had an eye for art, was an astute businesswoman and never owned a credit card.
She never married but was a mother to many.
She was, of course, Sr. Mary Elizabeth Gintling, the founder of the Joseph House and the Little Sisters of Jesus and Mary. It has been thirteen years since she passed away from this earthly life on October 27, 2004.
Sister is with us in spirit and we see her handiwork everywhere we look. We're speaking of the buildings where we live and serve the poor, and also of something deeper, on the inside. Hopefully we are not the same people we once were.
Her sense of mission was guided by the Mystical Body of Christ: we are many parts yet one body, and if one part suffers, all the parts suffer with it (1 Corinthians 12:20,26). Sister felt that intensely. She told us, "When you see someone who is suffering, you realize that God is in that person. And He is suffering in that person. And if there's anything I can do to help, to improve that situation, to let someone know his own value, I will do it."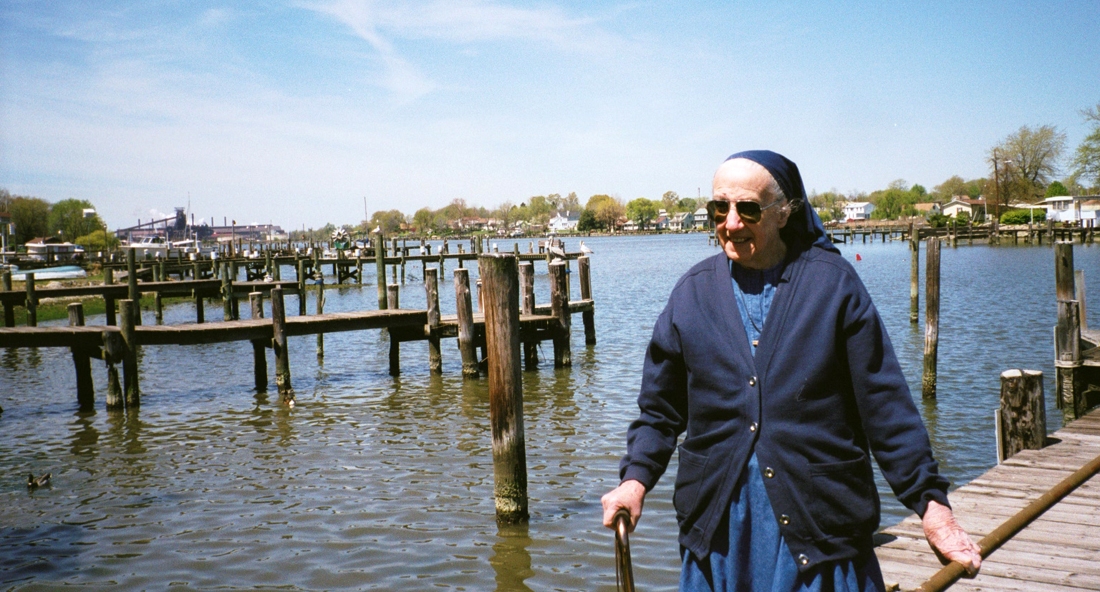 We carry on the work she started and make it our own in the here and now. In one of the last staff meetings she attended, Sister gave us these words of encouragement, as recorded in the minutes: "Don't give in, and don't give up. It is such a privilege to work for God. Don't cut God short, be happy He picked you. God picks those who are lowly, He wants to defeat His enemies that way."
Sr. Mary Elizabeth knew that our work with the poor would be impossible without the support of countless individuals who want to share what they have with the less fortunate. Thank you for being a part of our ministry. You are the agents of Divine Providence for the Joseph House. Together we show solidarity with the weak and the poor, give hope and dignity to the destitute, and extend a hand to people in need.
Chantell, 48, has two children and lives on a monthly disability check. After falling behind in paying her electric bill, the power was turned off in her home and she was removed from the utility's budget plan. That was more than 60 days ago. To get the power back on Chantell needs to pay the entire balance due, a large amount. She has been slowly raising the money but ran out of options as she approached her goal. She came to the Joseph House for help and we sent $200 to the electric company.
Cynthia, 72, also needed help with her electric bill, but it was the last thing on her mind. She is being treated for cancer of the jaw and throat. She was in the hospital recently for surgery and her daughter Marian came to see us on her behalf. Marian lost her job and is not able to help her mother as she normally does. We sent $200 to the electric company to help stop the impending cut-off in Cynthia's home.
Leona, 51, needed help buying prescriptions, but she also needed to talk and have someone listen. After many surgeries for a brain disorder, her husband is now legally blind. Leona has become his "eyes" for him, and although they both keep a positive attitude, coping with this loss has been difficult. It's hard to be brave and strong 24 hours a day. The Joseph House paid the pharmacy bill of $132. We also found out that Blind Industries has been a terrific resource for Leona's husband.
Madeleine, 44, has been out of work for two months after falling and injuring herself. She has one daughter and has been living on the $310 monthly child support. Madeleine is rapidly falling behind in all of her bills. She came to the Joseph House because the water in her home was scheduled to be turned off. We paid the $202 bill. Madeleine works as a nursing assistant, and she said her doctor will soon give her clearance to return to her job.
Anna, 63, was finally approved for subsidized housing. She is disabled and was not keeping up with her basic expenses. In order to move into her subsidized apartment, however, Anna needed to pay a deposit, which was impossible given her budget. Fortunately, the Joseph House was able to make the $300 payment to the Housing Authority.
There are moments of joy and relief every day at the Crisis Center. Thank you for making them happen. You are a blessing to us and to the poor.
We depend on your generosity. You can donate online here.
Do you have a copy of the book about Sr. Mary Elizabeth? Entitled Sister Mary Elizabeth Gintling: A Life For God, it can be ordered through our website (Book on our Founder) or from your favorite bookseller.
Click here for a newspaper profile of Sr. Mary Elizabeth.
With our love and prayers,
Your Little Sisters of Jesus and Mary